Pinkbike Review: Leatt DBX 4.0 Helmet
"The Leatt DBX 4.0 brings another great option to the table for a multi-discipline helmet.  It offers a solid and secure feel with plenty of ventilation."
Pinkbike tested the latest helmet in the Leatt helmet range, the DBX 4.0 Helmet.  This helmet is DH-certified helmet has been included in this year's 2018 Interbike Innovation Awards, winning in the category of 'Mountain Bike Product Innovation'. It is feather-light and offers DH-certified full-face protection. Equipped with 22 vents and a detachable mouthpiece, it is superbly ventilated.
"The profile of the DBX 4.0 is similar to Leatt's other downhill helmets, but with more material cut away for ventilation, and a more angled and edgy style. It features Leatt's 360° Turbine Technology, which uses 10 small viscoelastic discs that are intended to absorb rotational acceleration and low-speed impacts. A combination of EPS and EPP impact foam has also been used to provide additional impact protection against both small and large impacts. Other safety features that are always good to see are a breakaway peak and neck brace compatibility, which isn't exactly surprising to see in a full face helmet from Leatt.
With an actual weight of 880g for a size medium, including the mouthpiece, the DBX is heavier than the TLD Stage (685g, M, actual) and the Fox ProFrame (750g, M, claimed), and a similar weight to the Bell Super DH (850g, M, claimed), though the Bell has added weight from the connections for the removable chin bar. However, some of the extra weight is from the 360º Turbines, which are one of the few rotational protection systems that are also designed to help to protect against oblique impacts and add low-speed impact absorption. MIPS, for example, doesn't add any absorption protection.
Other features include the Fidlock magnetic closure, and a removable and washable helmet liner. The 'piece de resistance', and a feature I haven't seen before, is the removable mouthpiece grill, which can be removed for hotter rides with more pedaling, and returned when you want more protection or to keep mud, dust, and flies out of your mouth. The only feature some riders might like to see, but isn't present, is a POV camera mount. However, with lots of riders placing the camera under their peak, this might not be a problem."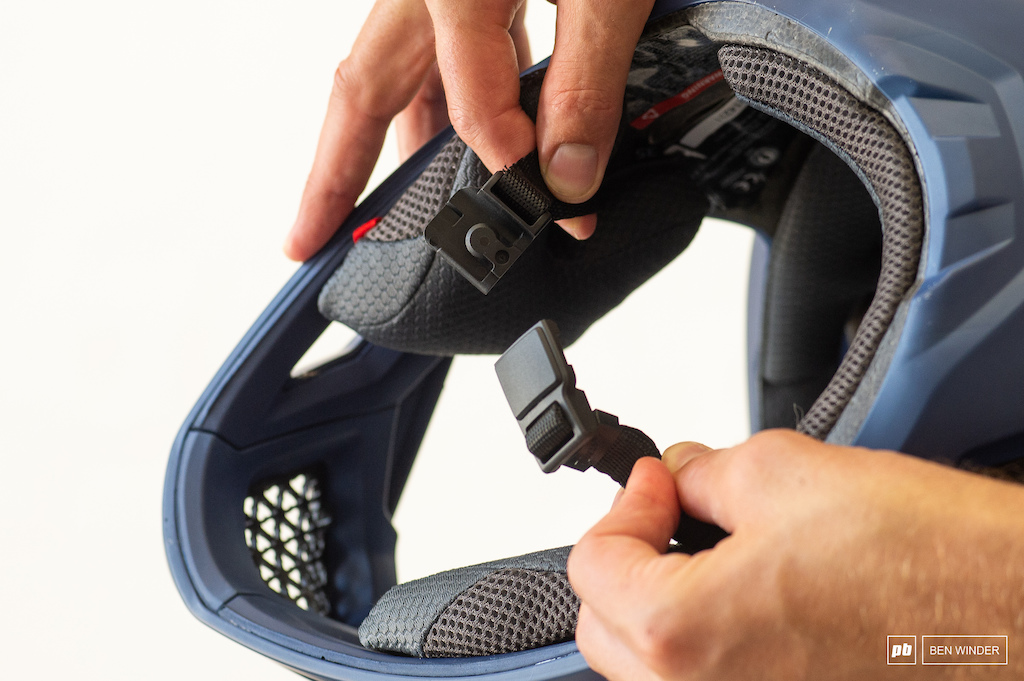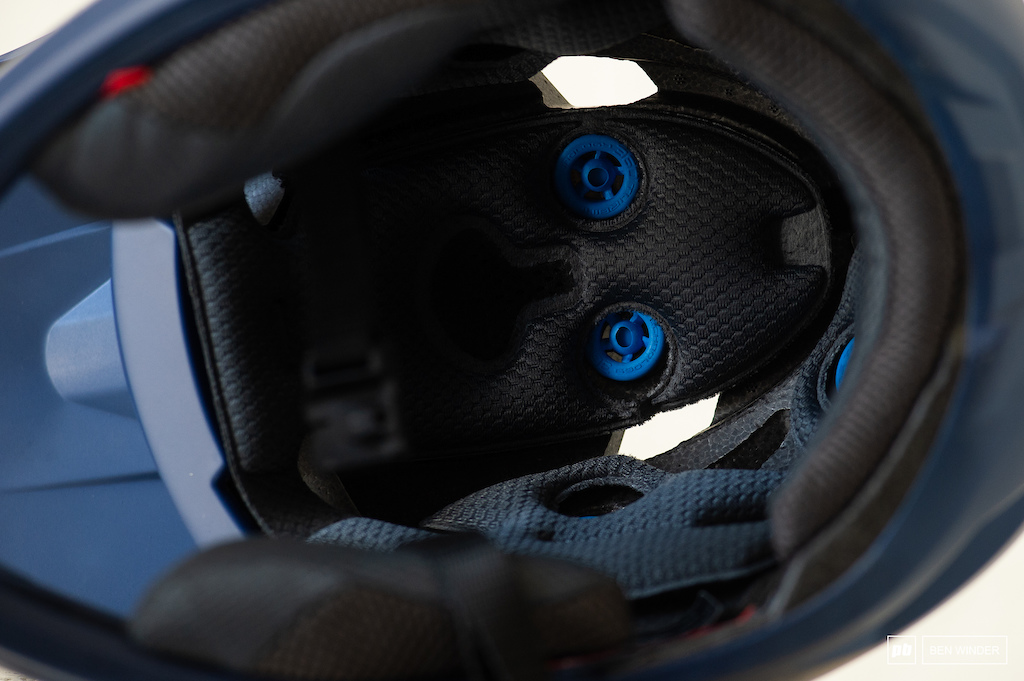 "I tested the size medium and it offered a great fit, and the magnetic Fidlock buckle is the easiest on the market to connect as it guides itself into place; it can even be done with one hand while riding. Generally, I prefer a classic double-D with a full face, but the Fidlock is a suitable option for enduro riding.
The removable mouthpiece/grill is a great option and a feature that is not an option from two of its main competitors, the Fox ProFrame and TLD Stage. For dry days you should be OK, and be able to breathe more easily, but if it's muddy or dusty, or don't like inhaling flies, you can pop the plastic plug in and get some extra protection."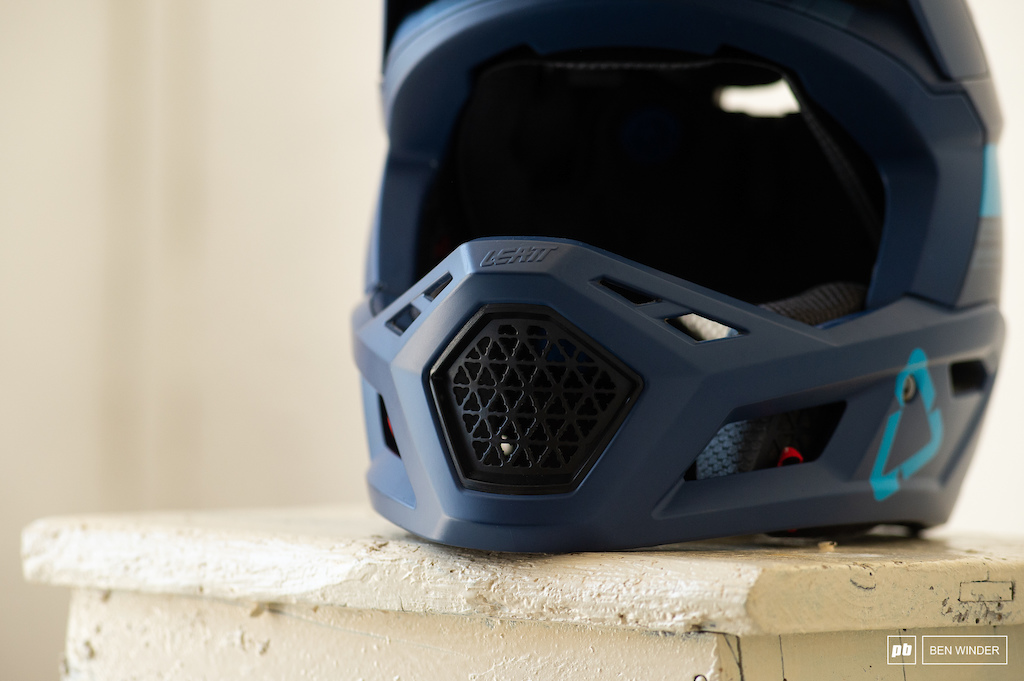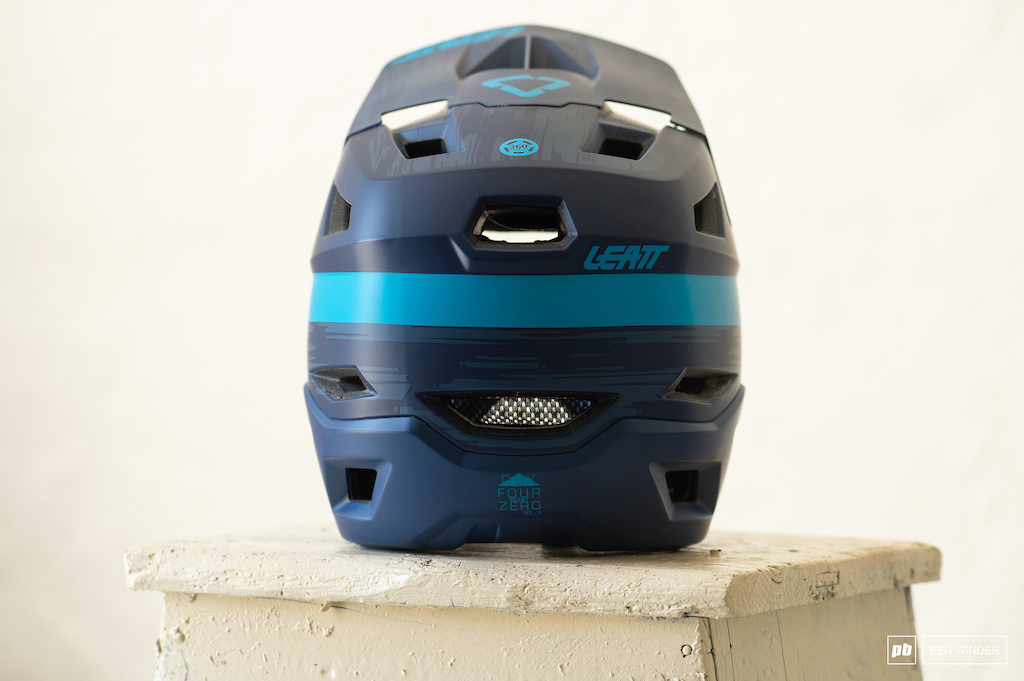 CLICK HERE To read the full review.