Adventure Rider Interviews Dr. Chris Leatt
Leatt: Keeping Riders Out of Wheelchairs Since 2004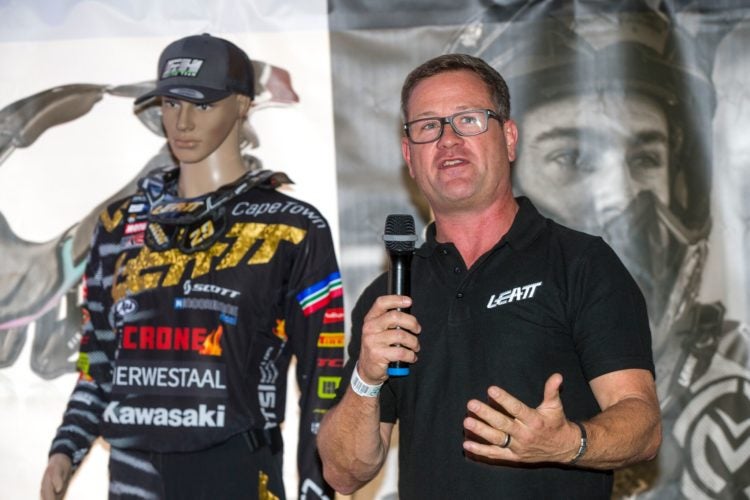 Digital nomad, adventure rider and writer for adventurerider.com, Egle Gerulaityte interviewed our founder, Dr. Chris Leatt.
"ATGATT ( All the gear, all the time) means different things to different riders, whether they're weekend adventurers, travelers, or motocross or rally racers. For me, ATGATT now always includes a Leatt neck brace – and it has actually already saved my neck."
"…Leatt products are designed and developed in Leatt labs aided by biomechanics specialists and scientists; technology, research, and science remain at the core of all Leatt product development."
"The growing body of scientific research and data about the effectiveness of neck braces is solid, and I'm excited to see that the FIM is now developing a new safety standard for neck braces. That's a very big step forward."
"In South Africa, the adventure riding scene is very big and diverse, and I would say about 80% of adventure riders here wear neck braces. It's not about the speed, it's the force of the crash, and adventure riders see plenty of action out on the trails."
"We don't accept the status quo. If the industry has always done something a certain way, it doesn't mean it's the right way, so we always go back to the origins, zero in on a specific problem, and try to solve it."
"For me, the most rewarding things are the testimonials and independent studies about the effectiveness of our products. I know I keep people out of wheelchairs, and sometimes I have to pinch myself – it's really an incredibly rewarding feeling."
To read the full article: CLICK HERE.